Irisa Restaurant
Irisa brand means also a very delicious cuisine. The menu, especially appreciated for local flavours, includes also recipes from international cuisine. The restaurant area provides a cozy lounge with a capacity up to 100 seats and an authentic Romanian wine cellar, decorated in the authentic romanian spirit, offering a capacity up to 80 seats. Join us and try our a la carte menu with traditional Romanian dishes, vegetarian dishes, low calories special recipes.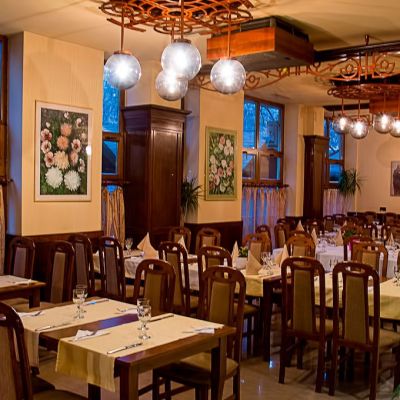 The restaurant offers two salons with a total capacity of 100 seats. The lounge is the ideal place for dinners up to 30 people. A comfortable and welcoming space, where we invite you to relax, enjoying good music and tasty home-cooked traditional Romanian recipes, special recipes (with zero cholesterol, vegetarian),...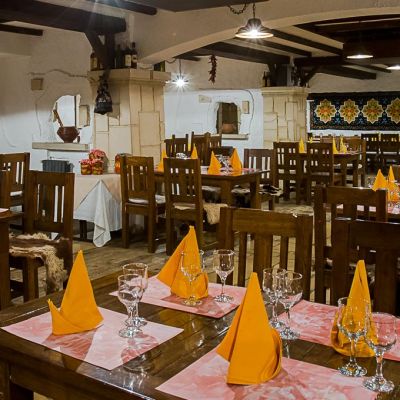 With a capacity up to 100 seats, our wine cellar is the ideal place for celebrating all kind of events, either private or corporate. Decorated in a traditional authentic-style, the wine cellar is equipped with cooling systems, ventilation and air purification and a sound system. Depending on the specific of...