About Irisa
Irisa is a brand with history on the local market. Launched as a family business 20 years ago, Hotel Irisa bacame landmark in Bucharest. An ideal choice for both business trips or holidays.
Located downtown, just 500 meters from Victoria Square, our guests have easy access to most of the important attractions within the capital, the business centers and public institutions, to the most beautiful museums (Museum of the Romanian Peasant, Museum Antipa, Museum of Geology) and parks (Herastrau, Cismigiu, Park Kisseleff).
Irisa is about a complete experience, providing a delicious menu and cozy ambiance, created for its two restaurants, a formal elegant salon and a traditional wine cellar. Leisure areas that are complemented by a superb terrace, opened during the spring-summer period.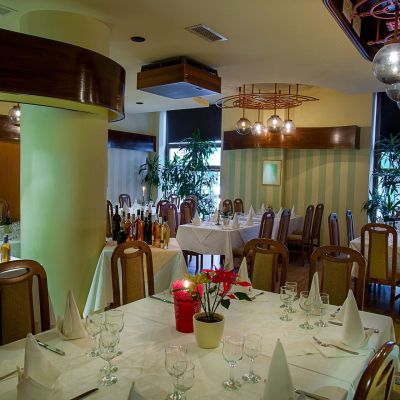 Irisa brand means also a very delicious cuisine. The menu, especially appreciated for local flavours, includes also recipes from international cuisine. The restaurant area provides a cozy lounge with a capacity up to 100 seats and an authentic Romanian wine cellar, decorated in the authentic romanian spirit, offering a...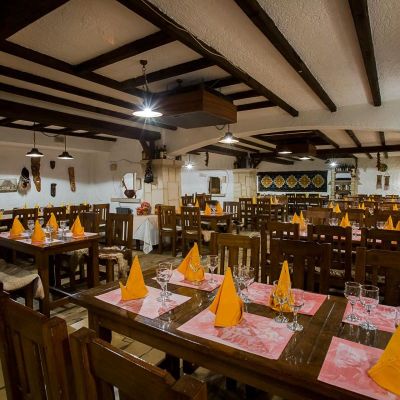 With a capacity up to 100 seats, our wine cellar is the ideal place for celebrating all kind of events, either private or corporate. Decorated in a traditional authentic-style, the wine cellar is equipped with cooling systems, ventilation and air purification and a sound system. Depending on the specific of...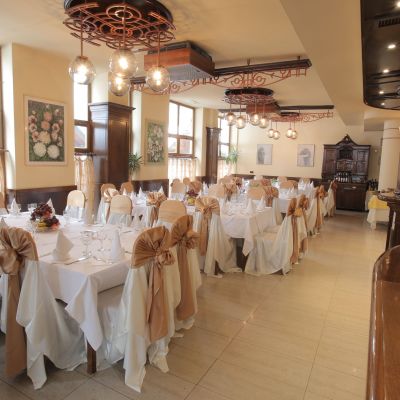 You're always dreaming of a perfect event, organized flawless and remaining a landmark in your guest's memory. Whether private or corporate events, our team can professionaly manage all aspects of a successful event. Private events: weddings, birthdays, dinners, family gatherings, commemorative dinners. Corporate events: conferences, seminars, symposiums, cocktails, receptions, launches,...